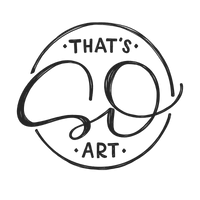 Winsor & Newton Cotman Watercolor Paint - Set of 24
For products available in-store, local pick-up is available by appointment only and during certain seasonal downtown Athens events. If you live in Athens City Limits and choose standard shipping, your order may be delivered.
This is a great set if you want to add more colors to your palette. Windsor & Newton paints are some of my favorites in terms of balancing price and quality.

More Details:

24 assorted half pans of watercolor & round brush

Colors included:

Lemon Yellow Hue, Cadmium Yellow Pale Hue, Cadmium Yellow Hue, Cadmium Orange Hue, Cadmium Red Pale Hue, Cadmium Red Deep Hue, Alizarin Crimson Hue, Purple Lake, Ultramarine, Cobalt Blue Hue, Cerulean Blue Hue, Intense Blue (Phthalo Blue), Viridian Hue, Emerald, Hooker's Green Dark, Sap Green, Yellow Ochre, Raw Umber, Burnt Sienna, Indian Red, Burnt Umber, Payne's Gray, Lamp Black, Chinese White.