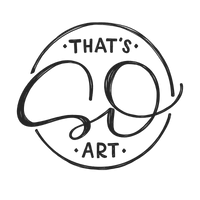 learn more about
The Craft Corner
A free lending library of art & craft supplies located inside That's SO Art in downtown Athens, Alabama
The Craft Corner is an initiative to get art or craft supplies in the hands of more people. That's all there is to it.
Operating entirely off of community donations of new or gently used supplies, it's the perfect opportunity for someone to try something new or a child to pick out something fun - at no cost to them.
Look for the Craft Corner sticker inside That's SO Art to browse what's currently available or clean out your own craft closet to pass the joy of creating along to someone else!